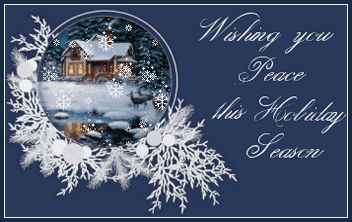 There are more than
200 families left homeless
today, a week before Christmas, their homes ravaged by fire.
While most people often groan about the coming holidays because of the additional expenses, me being one of them, it often escape our minds that some are having it a lot worse.
I am not saying one should take comfort in another person's misery but I hope incidents like these remind us that our life is not so bad after all.
Despite the harsh trials my family and I have endured this year, I still have a lot of things to be grateful for. I often just forget these things and get stuck up with the little troubles life deals me. A shame, but one that I hope I can correct.
I made enemies this year but I also gained new friends, strengthened my old bonds and got to spend another year with my loved ones. They, who I most cherish and adore.
I'm now looking forward to the coming new year and to the new addition of our family soon...
So I'm going to end this post with me wishing each and everyone of you a Maligayang Pasko at Manigong Bagong Taon! (Merry Christmas and Happy New Year!)
Edit:
My friends have prepared this little dance number for all of you.
Its their way of saying "Happy Holidays!". Enjoy!
Dancing elves